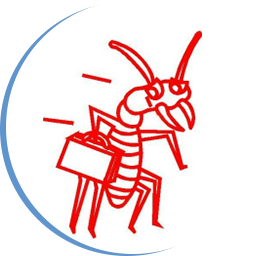 G-man introduces eco-friendly pest control that is safe for your family and home.
We service Westchester County, Rockland County, Dutchess County, Orange County, Putnam County, Ulster County, Queens, Brooklyn, Manhattan, Bronx, Long Island and Southern Columbia County in New York.
Eco-Friendly Pest Control
G-man introduces eco-friendly pest control that is safe for your family and home.
Kills Bugs Fast
EcoSMART's advanced technology is based on the natural defenses that plants and trees use for their self-protection against insects and pathogens. Many of EcoSMART's products even provide residual protection to kill the bugs and keep them away.
Is Non-Toxic and Environmentally Safe
Most insecticides have an extensive list of precautionary and first aid statements on their labels since they use synthetic chemicals as their active ingredient. EcoSMART products do not need labels because the FDA regards the plant oils safe and many of the same ingredients are the same ingredients are the same items you find on your spice rack.
Family and pets do not need to leave the room while it is being treated. Eco-friendly and composed of natural ingredients, these compounds are biodegradable and help maintain a sustainable and healthy environment. Additionally, EcoSMART has no adverse impact on birds or fish and will not contaminate water sources.
University Tested
University research and field studies have proven EcoSMART's botanical products are as effective as conventional products in their ability to kill insects fast. Unlike other botanical insecticides that use a single plant oil, EcoSMART is composed of patented plant oil blends that make the products significantly more effective against insects.